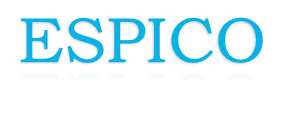 Material Copyright © 2022 ESPICO Ltd
Specialists in Speech and Audio Software Development
Bluetooth LC3 Encoder and Decoder

Features
Compliant with the "Bluetooth SIG, Conformance Test Bitstreams and Reference Implementation of LC3"

Support for 8, 16, 24, 32, 44.1 and 48 kHz sampling rates

Support for 10ms and 7.5ms frames

Availability
ESPICO's optimised solution can be ported to any platform. Platforms supported include:
LC3 (low complexity communication codec) is an audio codec described in Bluetooth 5.2 specification produced by the Bluetooth Special Interest Group. LC3 is a mandatory codec for the new LE Audio. The LC3 codec is the successor of the SBC codec.
LC3 is intended to be low complexity to reduce power consumption. ESPICO offer highly optimised, platform specific implementations yielding industry leading CPU utilization performance metrics.
Complete LE Audio Solution
A qualified Bluetooth LC3 codec based on ESPICO technology is available from Packetcraft and used in their advanced Evaluation Kit for Bluetooth LE Audio. This allows a one stop shop for a complete, highly optimised, SIG qualified LE solution.